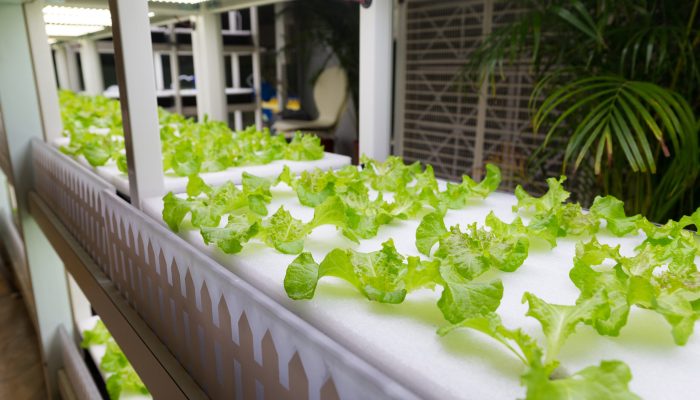 Indoor Farming is synonymous to the concept of "growing your own food" and it serves as an appropriate solution to the interrelated issues of food security, nutritional quality, increasing population, and climate change. Open agricultural farming techniques are proving to be ineffective against the challenging environmental factors, labor issues, expanding urbanization, and logistical implications. "Good Food Revolution" is the phrase coined for the process of growing healthy food with a low carbon footprint aimed at local production and consumption to benefit people and their communities
Food is categorized as vegetarian (plant-based) and non – vegetarian (animal, fish, etc.). These two main categories can be subdivided into fresh, frozen, dried, and processed. The plant-based food is classified into functional food (leafy greens, fruits, herbs, mushrooms, etc.), staple food (wheat, rice, potatoes, corn, etc.), and processed foods (chips, nuts, condiments, etc.). Fresh functional plant-based food is ideally suited for growing in urban areas under the gambit of indoor farming to reap economic and commercial gains.
Of late, Indoor farming is becoming more viable because of advancements in sensor technologies, LED lighting, climate control systems, analytics, machine learning, etc. The concept of growing food with indoor hydroponic gardening is localization, sustainability, and reduction of the carbon footprint. Mitigation of the Food Safety Risk is one of the prime reasons why you should grow vegetables in hydroponics. Indoor Hydroponic Herb Garden is the term associated with growing of herbs and flowering plants round the year in indoor environment.